Alternative Cancer Treatments—A Natural Remedy for a Safer Recovery
A cancer diagnosis traumatically affects every aspect of your life. It's not just health that you're concerned about. All of the responsibilities of your day-to-day life weigh heavily on your shoulders. How will you battle this disease while still providing for your family and taking care of your responsibilities? How will you hold onto your job if the treatments you're being prescribed will keep you deathly ill for weeks at a time? How will you function after invasive surgeries? And how will you pay for all of the expensive medical treatments and therapies that insurance may not cover?
Bio-Medical Center can offer you a less invasive alternative to conventional cancer treatment. Our treatments will not poison your body, nor will you be facing countless surgeries that cost you much needed energy. While insurance does not always cover our treatment, many insurance companies are starting to cover alternative medicine today. The cost of alternative medicine is also far lower than long-term traditional treatment.
Want to learn more about the Hoxsey tonic? Read about our patients' experiences.
Meet the Doctors Who Provide Alternative Cancer Treatment at Bio-Medical Center
ELIAS GUTIERREZ, M.D.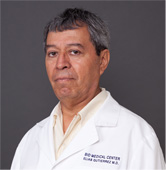 Dr. Gutierrez received his medical degree from Universidad Autonoma de Guadalajara, Mexico in 1978. He continued his medical education with a two-year training program in Pediatrics at Project Concern Hospital in Tijuana, Mexico, where he was involved in the treatment of children suffering from cancer. It was then that Dr. Gutierrez became interested in non-conventional treatments for cancer patients.
He traveled to Mexico City and received training in Homeopathic medicine. After three years in Mexico City, he returned to Tijuana and started practicing classical orthodox homeopathic medicine. In the early 1980's, he was invited by Mildred Nelson to work at Bio-Medical Center, where he has remained for more than 30 years.
MARTHA GARCIA, M.D.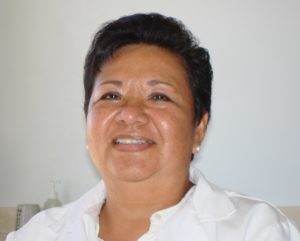 Dr. Garcia received her medical degree from Universidad Nacional Autonoma de Mexico. She got her initial training in the Hoxsey therapy under the direction of Mildred Nelson. She worked at the clinic from 1980 – 1983. She left the clinic and worked in the Army Hospital of Ensenada from 1983-1987. There she was a general practitioner and improved upon the many diagnostic skill required in general medicine. She left the Army Hospital to train under Charlotte Gerson and the Gerson program from 1987-2006. The Gerson program provided in depth training and skills in Laetrile treatments and supplements and enzymes related to that form of treatment. There were other holistic treatments she studies through the Gerson program. From there she went to work at the Oasis of Hope and continued her skill in Laetrile treatment, organic diets and other special treatments from 2006-2012.
She left Oasis of Hope to study the Issels program that is promoted in Germany, including the effects of various vaccines. She studied that type of treatment 2012-2013 From 2014 till June 2015 she did stem cell research and research regarding various vaccines.
FERNANDO CRUZ, M.D.
Dr. Cruz received his medical degree from Universidad Autonoma de Baja California in 1985. He has taken various seminars and classes, some of which studies Hematology, anesthesiology, infectious and microbiological diseases In 2002 went to a congress of Select topics of Breast Cancer, and many other classes to further his knowledge in medicine.
His work history is very extensive but we have listed a few of his previous places of employment. He was at the Hospital Santo Thomas for 11 years, then the Santa Monica Health Institute, for 3 years. He worked at the Bio Medical Center back in 2007 and just prior to returning to the clinic he worked at the clinic of Dr. Barboza at Rosarito for 2 years.
SERGIO MICHEL, M.D.
Dr. Michel received his medical degree from Universidad Nacional Autonoma de Mexico in 1988. Then he specialize in Diagnostic Radiology at Centro Medico Nacional Siglo XXI Hospital de alta Especialidad from 1991-1994. He is certified by the Mexican board of Radiology. He is the clinic's in-house Radilogist.
Interested in holistic cancer treatment centers and what they have to offer? Contact us to learn more or schedule treatment.